About Huntsdown Kennels
Huntsdown is a small hobby kennel overlooking Belleisle Bay just outside Hampton, New Brunswick, Canada. We are permanently registered with Canadian Kennel Club and are lifetime members. We specialize in English type Labrador Retrievers.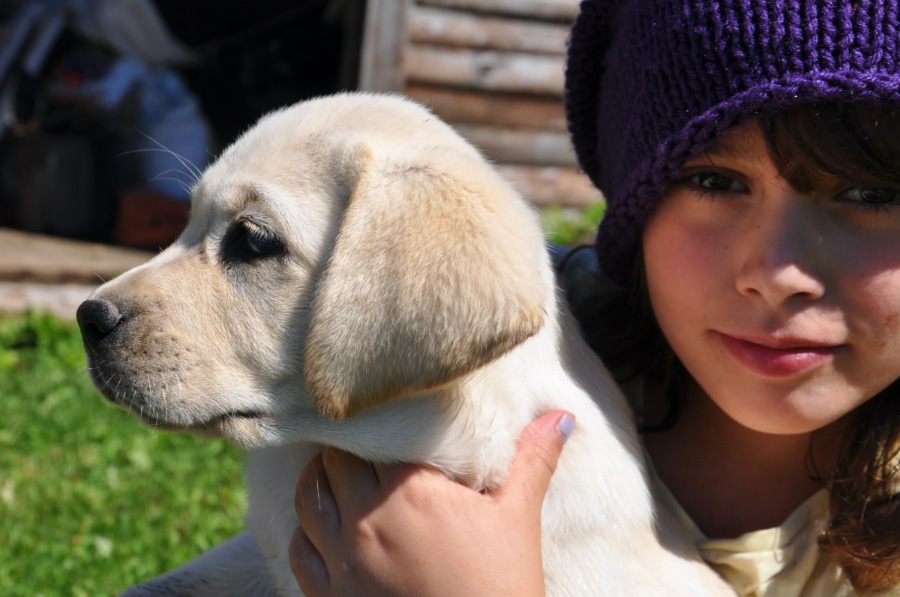 We acquired our first dog in 1971 and have been breeding quality Labradors since 1976. We imported two males and a female from England in 1977, another female in 1978 and the rest is history.
Over the years we have produced multiple Best in Specialty Show winners, All Breed Best in Show winners, Obedience High in Trial winners, guide dogs for the blind, drug and arson detection dogs, excellent gun dogs, and cherished companions of unsurpassed temperament.
Quality English Type Labrador Retrievers
All of our dogs have appropriate health clearances for hips, elbows, and eyes. Puppies are sold on non-breeding agreements and will be registered with the Canadian Kennel Club. They are de-wormed, examined by a veterinarian, and have their first vaccination before they leave for their new homes.
Our goal has always been to produce Labradors that are equally at home in the show ring, in the duck blind, or on the couch, and who excel in Type, Temperament, and Trainability.
Type, Temperament, and Trainability
Temperament: Labradors are known for their gentleness, tolerance, and intelligence. Their easy-going and adaptable nature is what makes them one of the best breeds for family pets. They are generally very good with kids, other canines and other animals. In addition they love family activities and affection. In our humble opinion there is no other breed that makes such a perfect and loyal family pet.
Trainability: Labrador Retrievers are intelligent, quick learners and are eager to please. This makes them highly trainable and one the top breeds for hunting dogs, show dogs and other working dogs. At Huntsdown we specialize in breeding Labradors that meet these standards of trainability, we have produced multiple Best in Specialty Show winners, guide dogs for the blind, drug and arson detection dogs, gun dogs.
Type: Huntsdown specializes in 'English Type Labradors', also knows a 'show type'. While all Labradors share the same amazing temperament and trainability, the English type is bred to conform more to the 'breed standard'. The English Lab's head is wider with a more pronounced stop, their muzzle is shorter, the face is fuller and they have a thick neck and barrel chest compared to the appearance the American or Field type Labrador. They also have the famous thick "otter tail" and a thick, double, water-resistant coat.